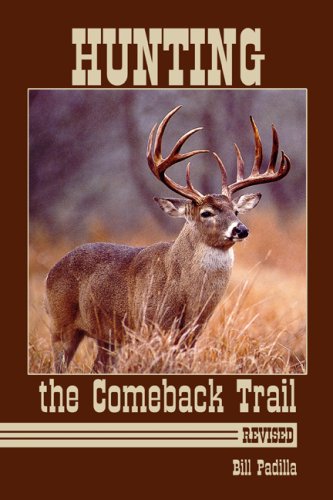 "Hunting the Comeback Trail, Revised"

chronicles the lives of a six hunters who want nothing more than to keep on enjoying their favorite pastime: hunting. The book is about a journey to overcome and exceed the boundaries of their physical conditions is an inspiration to what a group of people can do to still feel alive despite their disadvantages.
Bill Padilla writes a true story about how being disabled doesn't negate you from participating in your favorite activity. He writes about what accommodations need to be made for the disabled that still want to hunt and enjoy the great outdoors.
The recreation of the event and feelings that took place during Bill's adventures will inspire able and disabled people around the world to savor whatever delight you have in your life. Witness and take part in the journey to achieve the Grand Slam of wild sheep hunting.
What others had to say
I recommend the book to anyone interested in reading about people who have overcome great odds and those especially interested in hunting. The author has promising abilities and I look forward to reading more from him.
The Book
From a paraplegic to a heart attack victim, Bill portrays their struggles with accounts of hunting adventures that show their strong wills and spirits. The characters of these men show forth in how they come to terms and deal with their handicaps. It is humbling to see the strong desire to achieve a goal that many hunters take for granted-the simple ability to hunt.
Purchase The Book - ISBN: 978-0-8059-7777-6
The book maybe purchased directly from the author by calling (307)-286-4201.The book is available on line from the publisher.Click here to visit their site.